Pham, An H., M.D.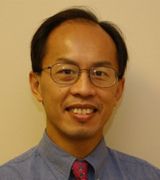 Pulmonary, Sleep
PMSI Division of Pulmonary
, Sleep Wellness Center

Dr. Pham is board certified in pulmonary diseases, critical care medicine and internal medicine. He is a member of the American College of Chest Physicians. He received his medical degree from Hahnemann University in Philadelphia, PA, and completed his residency and fellowship at Hahnemann University Hospital. Dr. Pham is an active staff physician at Pottstown Memorial Medical Center, department of medicine. He is also on the staff at Phoenixville Hospital.
Dr. Pham also specializes in Sleep at our PMSI Sleep Wellness Center of Pottstown.