Welcome to PMSI Comprehensive Healthcare
PMSI is a physician-owned multispecialty group practice with offices in Berks and Montgomery Counties in Southeastern Pennsylvania. We are committed to delivering the highest quality medical healthcare through the coordination of properly planned, managed and utilized medical services. With respect, compassion, and consideration, our physicians deliver appropriate healthcare to our patients, providing for all of their healthcare needs.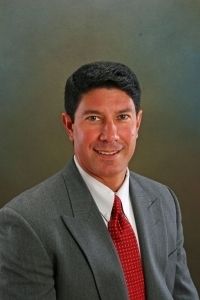 William Cano, MD
PMSI Division of Pain Medicine

REGENERATIVE MEDICINE

PMSI Division of Pain Medicine is excited to now offer state of the art, Stem Cell Regenerative  medicine treatments.
 
Intradiscal Stem Cell Therapy (IDSCT)

Dr.Cano uses intradiscal stem cell therapy (IDSCT) to treat Degenerative Disc disease (DDD) in a minimally invasive, outpatient setting.  DDD is a condition whereas the soft, spongy inside of the disc (nucleus pulposus) has over time, degenerated and is no longer present or is not able to function as a shock-absorber.  This degeneration can happen after a longstanding disc herniation, due to arthritis, or after a lumbar fusion when the level above and below the fusion can develop DDD.
Intrarticular Stem Cell Therapy
Dr.Cano can inject stem cells into the knee to help treat cartilage loss due to osteoarthritis, damage to the meniscus or ligaments of the knee

In both cases, the stem cells are obtained from the patient's own bone marrow and carefully super-selected through a centrifuge system for maximum purity and effectiveness.  The stem cells are then injected into the affected region with the guidance of x-rays  and mild sedation in an outpatient setting.

Please contact Dr. Cano at (484) 945-0405 with any questions  or to schedule an appointment  to discuss Regenerative Stem Cell Medicine or any other treatment options.