Doghramji, Paul P., M.D.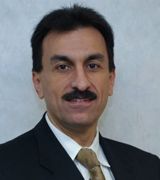 Primary Care
Collegeville Family Practice

Dr. Doghramji is Board certified in Family Practice, and is a member of the American Academy of Family Physicians. He received his medical degree from Jefferson Medical College in Philadelphia, PA and completed his Family Practice residency at Chestnut Hill Hospital in Philadelphia, PA. He has active privileges at Pottstown Memorial Medical Center.